Content in 2018 and Beyond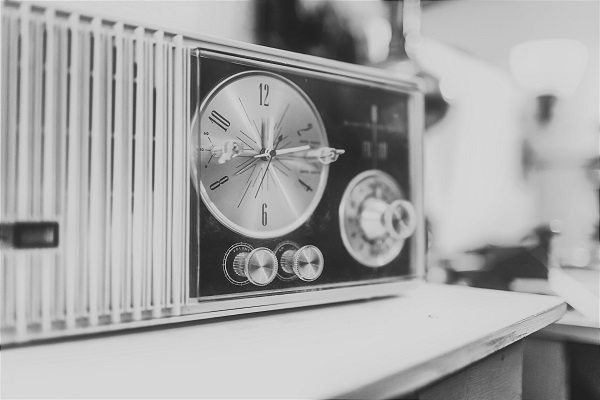 One of my favorite LinkedIn influencers, Tom Goodwin, recently wrote in a LinkedIn post: "I think my mega trend for 2018 is just the word "same." The trends decks I wrote in 2013 pretty much still predict the same future that you see a way off today." Tom, I could not agree with you more. Yet, there are some things I think worth mentioning. The theme for trends this year centers around the reality that technology will help businesses better realize what they have sought for years: better customer experiences, more robust personalization, and more effective content at each stage of the cross-channel customer journey. Having said that, I feel a few other areas will present challenges and additional opportunities for businesses. Before I begin, let me say a most refreshing and insightful 2018 trends for content article I've read comes from CoreDNA.
 B2B Opportunities Abound
While eCommerce and retail businesses battle Amazon for market share and relevance, we will continue to see B2B's learn from B2C practices in the areas of personalization, omnichannel strategies and cross-channel customer journey content experiences. As noted by Tim Asimos, B2B trends such as account-based marketing, marketing automation and a focus on thought-leadership will continue to prevail throughout 2018. Sales enablement and effective content support will be another major focus area for B2Bs. Content strategy to support sales enablement will provide a significant opportunity for content. What does this all mean? For one thing, it means an elevation in the quality and prominence of B2B content and customer experience. 2018 will produce a plethora of case studies in how to (and not to) design B2B content marketing, providing compelling arguments for personalization, sales enablement and effective content that will support a user throughout the various stages of his or her customer lifecycle. Ann Handley provides excellent thinking and resources in area of B2B content marketing, and I have no doubt she will remain a go-to resource for 2018 and beyond.
Personalization, Customer Journey, Omnichannel
Personalization will continue to be a major focus for all businesses. Newer technologies will promise to make it easier for companies to provide behavioral personalization as well as track customer profiles across multiple platforms. These include customer data platforms and machine learning built into content management platforms. (Watch this space, but be leery of silver bullets and promises for 'pure automation of personalization.') We will also see a major focus in the B2B space to fold personalization into their marketing and digital strategies. In 2018, smart businesses will understand that their focus for personalization should not be technology, but rather, their operational and content readiness to support effective personalization. My company, AvenueCX has partnered with ComBlu to form the Big Content Alliance. We have a lot of thinking around personalization readiness. Also, expect email to be better integrated into personalization efforts; informed organizations will avoid using spam and adopt more selective delivery to customers, providing relevant, personalized, content experiences, instead of irritation from already over-crowded inboxes.
The customer journey, particularly cross-channel customer journeys and customer profiling, will remain a strong consideration in digital strategy and marketing groups. Omnichannel features, such as Single View of the Customer and customer-centricity will drive this focus. My friend Mayur Gupta will continue to inspire us with ways to think about this with his insightful and customer-centric thinking (note: requires you to be logged into LinkedIn). Effective content strategies will leverage the needs and role(s) of the customer journey and effectively harness the journey for content and editorial planning.
Machine Leaning and Artificial Intelligence (AI)
Artificial Intelligence and machine learning are still alien to most businesses. Why? Despite the promise these technologies offer—and no, these are not NEW technologies—they are not a magic button, plug-in-and-play solution. Siri (Apple), Alexa (Amazon), and Watson (IBM) all have huge customer bases from which they have gleaned tons of information over the years. These companies have made huge investments to build the best and most competitive machine learning technologies. Machine learning and AI require a strong, strategic foundation—user segmentation models, personas, controlled vocabularies, ontologies, logic (decision trees and human-designed algorithms), and data analysis. It is true that platforms are introducing machine learning into their applications to learn more about website users and offer more effective personalization.
This technology will evolve throughout the year. Look for a rise in cross-channel user tracking (Single View of the Customer) and customer data platform(s) as well. The most promising technologies will attempt solutions that tie anonymous user data with a known user. AI and machine learning will evolve substantially this year, but I am not looking for robots or machines to write our content or even deliver seamless personalized experiences—without significant human involvement—anytime soon.  The Associated Press example many futurists draw from reinforces my belief in the need for a strong foundation to support such efforts. A great article—measured and succinct—that summarizes AI, IOT, and Virtual Reality and the roles each will play in content for 2018 is James Martin: 7 Content Marketing Trends for 2018.
Niche (trends-based and influencer content), Video and Podcasts
Statistics on use and importance continue to indicate that video is only going to be more important in 2018. Industries that specialize in video and film will see some significant evolution in this space with regard to distribution, including subscription-based platforms (Netflix, Amazon), and additional market players. Paul Verna captures these trends perfectly here. Video is still cost-prohibitive for many, so a solid content strategy that defines the when and why to produce video is necessary. Expect influencers to adopt video more frequently, as well as branded content to target the early stages of the customer journey—awareness building and brand amplification. Podcasts offer a cost-effective alternative (although a content strategy plan that includes both video and podcasts is ideal for most larger organizations), and the production of influencer podcasts will skyrocket this year. Tyler Basau provides some insight on why and how to think about podcasts in his article: 7 Reasons to Add a Podcast to Your Content Marketing Strategy. On the topic of influencers, we will see a huge push for authentic, high-quality, and forward-thinking influencer content. Finally, brands telling empathetic and niche stories, even if they aren't niche brands, will find that such content will bring huge ROIs and better customer loyalty. WebpageFX provides 9 great examples of such efforts. For some great thinking on empathy in content, see Mirhonda Studevant's Information Development World presentation.
The quest for truth and transparency
Twitter and Facebook will continue to shirk their responsibilities—read this, this, and this—regarding bots, fake news, and enabling the statecraft of certain bearish countries that seek to over throw liberal democracy in the world. These and other social media giants proclaim to be open platforms that do not want to be arbiters of what constitutes appropriate content. For years their leaders have insisted that they are fostering better communication to enable community-building, and even democratizing information. The algorithms these platforms leverage—which serve up content based on personalization, and behavioral and segmentation profiling—easily enable echo chambers and provide the perfect entrée for unsavory folks looking to spread disinformation to the widest audience during fraught periods such as elections. In fact, the platforms often provide a maximum exposure to audiences for such efforts. Monetizing ads, banners, keywords and providing premium content placement, with few standards, by the main players in social media offer the perfect recipe to facilitate this dynamic.
In 2018, I look for some social media companies to adopt real functionality to enable better authenticity in their user communities (real people) and less non-evidence based content. I also look for some companies to make an actual and effective commitment to ethical and social responsibility. Perhaps new social media companies will also spring up that can deliver on this imperative. Moderating and monitoring content (human and machine)—and those whom purchase media and ads—by any company delivering on this directive, will become key factors in this process. The US government will most likely not drive accountability or regulation of such platforms right now, but I am guessing the EU and some countries will not sit by and continue to let their elections or democratic processes be influenced by unregulated platforms whose primary mission is not to democratize information, but rather, make a profit.
Having said that, 2018 will be a good year for the quest for truth, objectivity, evidence- and fact-based stories. In fact, I am going to suggest this year we will see continued growth in newspapers and investigative journalism. The New Yorker and so-called "failing New York Times" will not only continue to exist, they will see upticks in subscriptions and readership. (Track this space here.) We will also see more of a push for authentic content and transparency, and this will not only lead to new technology ventures, but also a proliferation of better content in the long-term. Transparency, evidence-based content, and authenticity will all be major focus areas…but this will also be a year of disruption for what's considered true and not true, so expect quite a bit of turbulence as various folks make plays in these areas. In addition, journalists and politicians will not be the only ones who feel the need for transparency and authenticity. As Core DNA notes in their aforementioned trends analysis, authenticity will play a major role in what consumers see as effective and relevant content. (And although as much as some might want native advertising to die, it too will continue far into our future.)
Privacy, Data Breaches and Other Risks
Will 2018 be the year that consumer understanding of the risks of providing their personal information comes into full force? Probably not, but as financial data and personal information breaches continue, look for more discussion on privacy and data. The EU's right to be forgotten will also drive more technology to support it, and challenges to cookie-based profile tracking will force greater transparency and privacy policies onto US-based companies. It remains unclear how or where all of this will go—how much, for instance, will cookie-based personalization be impacted in European countries—but expect much more discussion on it. We remain willing to trade our personal information for free content, or even premium products or services. This theme will play out in fiction, science fiction as well as film, as writers and society ask: is this the right way to look at things? Other privacy and information concerns will also emerge as businesses struggle to abide by China's cybersecurity law and its implications for data and content overall.
Conclusion
Things have obviously never been more complicated. Your best recourse is a strong foundation and understanding of the basics of content strategy to enable a robust content approach for your business needs. As it was, so it will be: the best strategy for success is a detailed, performance-based strategy to stand your content up for successful outcomes. I will also continue to proffer the fruits of our years of experience, on how and why to embrace a holistic enterprise content strategy. My book, Enterprise Content Strategy: A Project Guide, provides such a holistic set of considerations, that are more useful now than ever. My company AvenueCX will focus on what we believe are the most important content trends. As a final note, Rebecca Schneider and I spent the bulk of the past one and half years helping our clients and building our company. I went AWOL from my thought leadership contributions. Expect much more sharing from us this year. Happy 2018, and may you and your content prosper.