About Kevin P. Nichols – Enterprise Content Strategist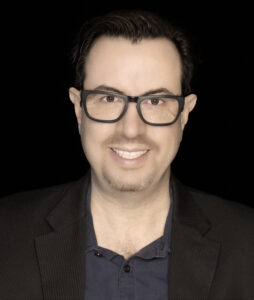 In 2006, I defined content strategy as: "getting the right content, to the right user at the right time." I was the first to think of and define content strategy this way. I am an award-winning thought leader, digital industry enthusiast, and author with more than 26-years of professional experience in content and digital strategy. In working with global brands, my primary passion is simple: Help organizations stand up their content so that it is successful for them. Successful content meets a customer's needs, and makes an organization's employees successful, and it affects the bottom line for business. As an asset, content can prove its worth.
Currently, I am the Executive Director of Experience for AvenueCX. In 2016, I co-founded with Rebecca Schneider AvenueCX, a content strategy consultancy which helps businesses enhance and improve their content experiences. Prior to that, I grew one of the largest and most successful global content strategy teams in the world at SapientNitro, and later, at Publicis Sapient. In the mid-2000s, I worked at Molecular, with clients such as HP and Reebok, on content operations and customer-facing content experiences. In early 2000s, I worked as one of the key architects on MIT OpenCourseWare, helping design and launch the overall publication process and content experience, and led the content production team. Prior to that I worked as a Senior UX Lead at Sapient.
I currently chair the Content Strategy Alliance Best Practices group.
I have a Masters degree from Harvard Divinity School and a BA from Kenyon College. Currently, I reside in Medford, MA and Cape Cod and I am passionate about international human rights, particularly those of women and refugees.
Books
As a major contributor to innovation in user experience and content strategy, I have authored numerous articles on these topics.  In 2014, I co-authored UX For Dummies with Donald Chesnut, and in 2015, I wrote Enterprise Content Strategy: A Project Guide.
White Papers and Articles on Content, Personalization, Omnichannel and Customer Journeys
Content Personalization Provides Valuable Capabilities Across the Enterprise (STC Intercom Magazine, November 2020)
Customer Journeys & Content Mapping: An Approach that Improves Customer Experience,
Personalization, and Content Performance [Whitepaper] (AvenueCX, Fall, 2020)
Correct your course for an optimised personalised content experience (GatherContent 2 May 2017)
Take your content personalisation to the next level (GatherContent 18 April 2017)
The Future is Now: Performance-Driven Content (eContent Magazine, 9 December 2015)
Performance driven content: the key to successful content (GatherContent 6 Aug 2015)
Positioning Content For Success: A Metrics Driven Approach [Whitepaper] (SapientNitro, spring 2014)
SapientNitro Content Strategy 2013 Positioning Paper [Whitepaper] (SapientNitro, spring 2013)
The Past, Present, and Future of Content and What to do About it [Whitepaper] (SapientNitro, fall 2012)
Know Thy Customer (iMediaConnection, 20 Feb 2007)
Conferences and Presentations
(An abbreviated list)
Customer-Centric, Content First Design at NYC Content Design MeetUp
Why is a content-first approach your best ally in meeting the demands of evolving customer expectations? How can it help you turn digital and business disruption into digital transformation and exceptional customer experiences? This presentation explores why a content-first approach is more necessary than ever to help businesses deliver on the promise of exceptional customer experience.
— Content Design NYC MeetUp (May 2019)
Transforming Your Digital Ecosystem Successfully: Why & How It Is Possible
This panel discussion discussed digital transformation and elements of success. Kevin spoke specifically about content strategy as an element in the process and the need for an enterprise approach to such efforts.
— Gilbane's Digital Experience Conference, Washington DC (April 2019)
Personalization: Content Strategy at its Finest
Is personalization just a myth? Can it be successful? If you have an interest in content, why would you or should you care about personalization? Is personalization a type of content strategy and what does a content strategist need to know about it? This presentation addresses all of these questions.
— Content Strategy New England Meetup (October 2018)
Content Strategies for a Superior Customer Experience
A superior customer experience can't be achieved without a strategy to support and inform your customer's content experience overall, and content marketing programs in particular. How do you go about creating such a strategy? What are the key components? In this session our two speakers provide expert guidance that is likely to include ideas you haven't considered.
— Gilbane Conference, Boston, MA (3 Dec 2015)
Next Generation of Content Strategy: A Performance-Driven Model Workshop with Paula Land
Does your content meet your existing and future customer and business needs? What content should you invest in for the future? How do you assess content to plan for the future? Successful content strategy aligns editorial objectives with business objectives to deliver effective content and business value. A performance-based approach crafts a closed-loop process to ensure consistent content effectiveness and relevance.
— Information Development World, San Jose, CA (30 Sept 2015)
Multichannel Publishing Lessons Learned: How marketers can produce more content with fewer people.
In this technology/software lab, facilitator Scott Abel, The Content Wrangler, and global content strategist, Kevin P. Nichols, will help you identify and understand the roadblocks preventing you from being hyper-efficient content marketers. Learn how some of the world's biggest brands are creating scalable content factories capable of producing more content with less effort. Discover the ingredients necessary for creating a content strategy that will allow you to create multiple content deliverables from a single source of content.
— Content Marketing World, Cleveland, OH (11 Sept 2015)
Next Generation of Content Strategy – A Performance-Driven Model Workshop
This workshop shows you how to conduct a content discovery initiative with a content inventory, audit and assessment.
— Confab Intensive, Portland, OR (2 Sept 2015)
Fundamentals of Omnichannel Content Strategy (A workshop with Rebecca Schneider)
— Intelligent Content Conference, San Francisco, CA (23 March 2015 )
Content Strategy Panel: Tips, Techniques and All You Need to Know About Content Strategy
Content strategy is about architecting information so that it supports the processes and applications that need to use it. And content marketing programs that need to be multichannel are only efficient and effective with a content strategy that supports multichannel delivery. Panel discussion with Luke Michel, Sarah O'Keefe, Kathy Baughman, and Misty Weaver covering these and other topics.
— Gilbane Conference, Boston, MA (4 Dec 2014)
The Omni-Channel Challenge: Global Web Transformation and The Pursuit of a Channel-Agnostic Digital Strategy
Case study and panel discussion with Marc Defigueiredo, Director, Internet Sales, Verizon Wireless, Miguel Lunaparra, Creative Director, Global Experience Design, Sony Corporation of America and Rebecca A Schneider, President, Azzard Consulting, Inc.
— Content Strategy Applied, San Jose, CA (18 Nov 2014)
Global Content Strategy: The Next Generation of Positioning
Content is evolving. Syndicated, curated, life-style and trend content, performance-based content, omni-channel, and personalization are all realities that many companies face. Content marketing, social media and SEO add to the complexity. Against this backdrop, how do you think about a global approach? What does it mean? This discussion frames these concepts and recommend solutions for developing a global enterprise content strategy.
— Information Development World, San Jose, CA (23 Oct 2014)
Your Goodwill Content: What Do You Have and is it Any Good?
— Goodwill Industries 2014 Summer Conference, Orlando, CA (3 Aug 2014)
Storytelling, Immortality and the Content Experience
What do the ancient Assyrians and a smartphone have in common? What is the relationship between immortality and content and how are they inextricably linked? Why isn't innovation and ingenuity enough in and of itself? And what do any of the above questions have to do with content strategy? A different take on content, its creation and preservation, the narrative and storytelling, and how frequently, the sources of innovation come from the most unexpected sources.
— Congility, Gatwick, UK (20 June 2014)
The Next Generation of Content Strategy: Omni-channel, Performance-Driven Content, Content Marketing (2014)
Personalization, Omni-channel and Content Strategy: These Three Are One
— Intelligent Content, San Jose, CA (27 Feb 2014)
Stump the Web Management Consultant Panel Discussion
Panel tackling attendees "toughest, thorniest, most intractable digital marketing conundrum[s] and content management project challenges" in 2 minutes or less.
— Gilbane Conference, Boston, MA (3 Dec 2013)
Content Strategy for Omni-channel
Keynote presentation with Rebecca A Schneider, President, Azzard Consulting, Inc.
— Content Strategy Applied EU, London, UK (15 Nov 2013)
Personalization, Customer Journey, Omni-channel: A How-to Approach
— Content Strategy Workshops, Vancouver, BC (11 July 2013)
Content Strategy for the Customer Journey: Personalization Done Right
Personalization is not an 'end state' or event, it's a strategy that starts with a foundation, that is iterated upon continuously based on customer behavior. It evolves over time. It asks: Who is the user? What is their online behaviour? Where do they consume content? What do they use to access content? What are they trying to accomplish?
— Confab 2013, Minneapolis, MN (4 June 2013)
Positioning Content for Success: A Metrics Driven Strategy
In organizations that publish content, metrics and key performance indicators are used to prove the worth of content strategy practices and to provide solutions to management teams and decision makers. But ROI is not just about more products being sold, conversions of customers or gaining operational efficiencies. This presentation will show that by using solid, hard metrics, content creators and managers can improve their content. Metrics necessary for the following optimized content experiences will all be addressed: content personalization, taxonomy and metadata, production and content lifecycle, content effectiveness, governance and, mobile. Presented with Rebecca A Schneider, President, Azzard Consulting, Inc.
— Intelligent Content, San Francisco, CA (7 Feb 2013)
Successful content with a metrics driven approach (SapientNitro Webinar, 2013)
Discovery Well Done = Right Delivery. Right Content. Right User. Right Context
This panel discussion offered best practices on content discovery efforts.
Presented with Rebecca A Schneider, President, Azzard Consulting, Inc.
— Intelligent Content, San Francisco, CA (7 Feb 2013)
Optimizing Content Strategy Deliverables: Content Inventory and Audit
— Content Strategy Workshops, Portland OR (9 Oct 2012)
Panelist on Travel Gamers: Loyalties vs. Your Travel Program
— Global Business Travelers Association (GBTA) Convention, Boston, MA (23 July 2012)
Mentor: SXSW
Participant in mentoring sessions helping less-established new media professionals with 7 minutes of direct one-on-one career-related council from more experienced practitioners.
— SXSW, Austin, TX (10 March 2012)